Satan Sprinkles A Few More Stegosaurus Bones Across Nation To Test Christians' Faith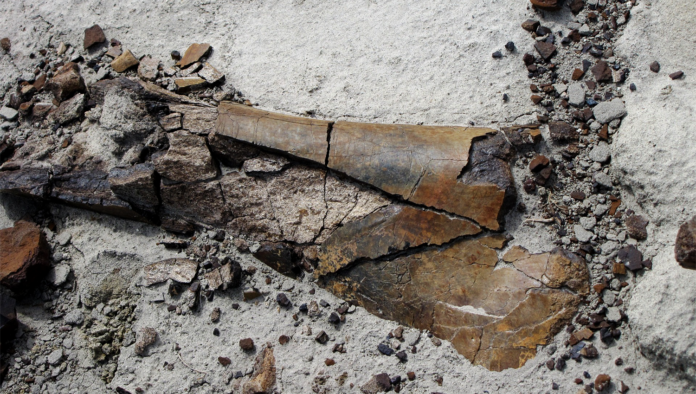 UTAH—The dark demon of hell Satan "lightly seasoned" the Western United States with "a dash" of stegosaurus fossils over the weekend in order to further test Christians' faith, sources confirmed Monday.
According to evil beings close to Lucifer, the fallen angel has taken up adding more and more dinosaur bones to the nation's dig sites as a side hobby to pass the time until his inevitable demise. Satan claims that he enjoys watching Christians "freak out" trying to reconcile the presence of dinosaur bones with their interpretations of the book of Genesis.
"We must stand firm against the devil's wiles," Christian fundamentalist pastor Steve Wilson said Monday after the fossils were uncovered by archaeologists. "This is clearly an attempt by the Great Deceiver to make Christians trust in science rather than in God."
At publishing time, Satan had dropped a full Tyrannosaurus Rex fossil into the La Brea Tar Pits in Los Angeles "to knock as many believers as possible off the narrow path that leads to life."