Steve Kerr on School Shooting: Doesn't Matter to Government That 'Children Are Being Shot to Death,' Pols 'Bow Down to the NRA' for Campaign Donations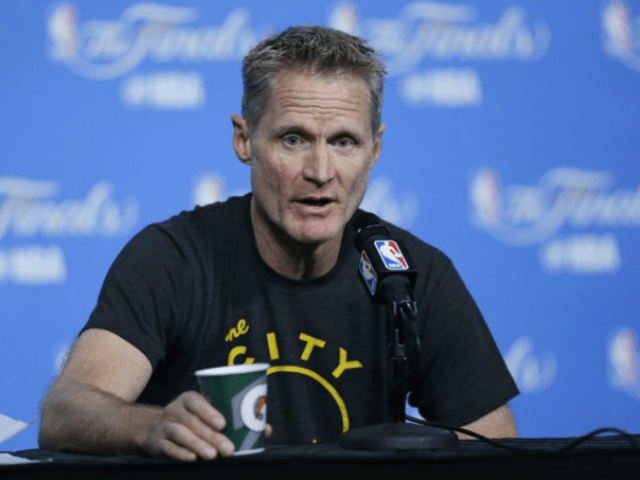 Golden State Warriors head coach Steve Kerr fielded questions from reporters prior to his team's tilt against Portland on Wednesday night, as he usually does before each game.
However, the tragic Florida school shooting on Wednesday prompted a highly unusual question in this normally routine setting. While talking to reporters, Kerr was asked about the Florida shooting and his level of frustration about how the nothing appears to be happening to prevent such shootings.
Here is Kerr's response:
Steve Kerr's powerful message on the shooting massacre in Florida. pic.twitter.com/Lo4k66JG4G

— Chris Haynes (@ChrisBHaynes) February 15, 2018
Kerr's response is unsurprising, the Golden State coach has been an outspoken critic of the 2nd Amendment. On a podcast in June of 2016, Kerr said, "Our government is insane. We are insane. And what bugs me is this adherence to the right to bear arms, you know. That was back in 1776. People didn't own automatic rifles. You had to have a musket in case the Redcoats were coming. The British were coming. And the beautiful thing about the Constitution is they left open amendments to change things because things change over time."
In November of 2017, Kerr said, "To solve [the issue of guns]. I think we almost have to look at it like a public health issue. Too often we get caught up in political rhetoric, 2nd amendment rights, NRA stuff. We have to look at this as it having nothing to do with partisanship, political parties. It's got to be a public safety issue, a public health issue."